Support
How to Order Window Coverings
Order one of two ways:
1. To enter your ordering information right from your computer, open the editable Slow-Rise order form or Pleated Shade order form.
Fully complete the form and save it to your computer.
Email orders.irvineshade@outlook.com or cs.irvineshade@outlook.com or cheryl_isd@outlook.com and attach the completed order form.
Or
2. To hand write your window covering order, open and print the blank Irvine Shade & Door work order form found here.
Fill out the size and color information per the Measuring and Ordering Guide found below.
Fax or email your order, using the contact information at the bottom of the work order form.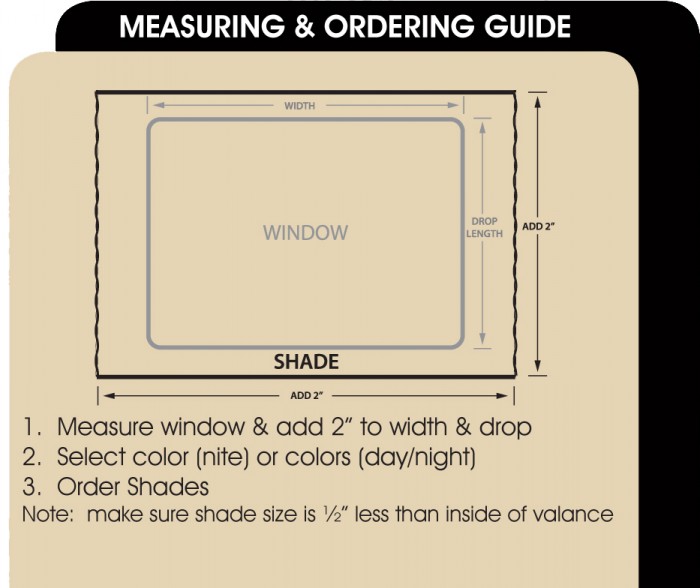 Installation and Operation Instructions
Below, find helpful downloads to help you with installation or operation. We will continue to add to and update these instructions. If you have further questions for any one of our products, please feel free to contact us for assistance.