Slow-Rise Roller Shades
We're the Exclusive Home of Slow-RiseTM Roller Shades!
Irvine Shade & Door's innovative and smooth-operating Slow-RiseTM Roller Shade has taken the industry by storm. These shades have revolutionized the industry and are available in a variety of beautiful colors and configurations. Though there are imitators out there, authentic Slow-RiseTM Roller Shades are only manufactured by Irvine Shade & Door.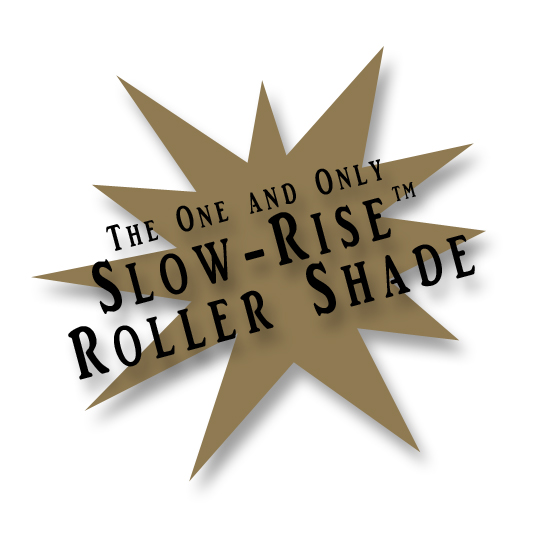 Slow-RiseTM Day/Nite Roller Shades offer state-of-the-industry performance, featuring hydraulic speed reduction for smooth operation and automatic stopping points. 5% Day Solar Screen allows you to see out, but others can't see in. Accessible color-coded knobs allow adjustment of speed and upper-limit stopping points.
Slow-RiseTM Nite Roller Shades are an economical high-end window treatment, featuring 4-ply blackout linen embossed vinyl and the same revolutionary quality and operation of our Slow-Rise Day/Nite Roller Shades.
Different Configurations, Same Slow-Rise Operation
Uncompromising Performance With A Single Touch